How Does HAL Lumbar Support Work?
HAL Lumbar Support senses neurological signals and simultaneously assists the wearer's movement to get Up & Go. Sensor electrode pads are placed on the erector spinae or gluteus maximus muscles to monitor the neurological signals that reach them. When the wearer tries to stand up or lift something with their back, the device detects these neurological signals along with changes to posture and applies power to the motors attached to the hip. The device also has a separate mode that operates based only on the detected posture without using sensory electrodes.



Make Everyday Jobs Less Strenuous
Cyberdyne's mission is to constantly ask ourselves "How can we continue to shape the future for the better?"—this rests at the heart of what we do. We seek out proactive ways to leverage technology to forge a brighter future.
Innovative technology is now being integrated with human activity in bold, new, exciting ways. For workers, HAL's Lumbar Support lets them easily accomplish physically strenuous tasks without fear of injury. This leads to happier and more confident caregivers and improved health care outcomes.
Cyberdyne can proudly say that HAL suits are the very first exoskeletons to be given a Global Safety Certificate. Not only that, but they are also Europe's first medical treatment robot. Our team is striving daily to do our part in making the world a safer place for workers.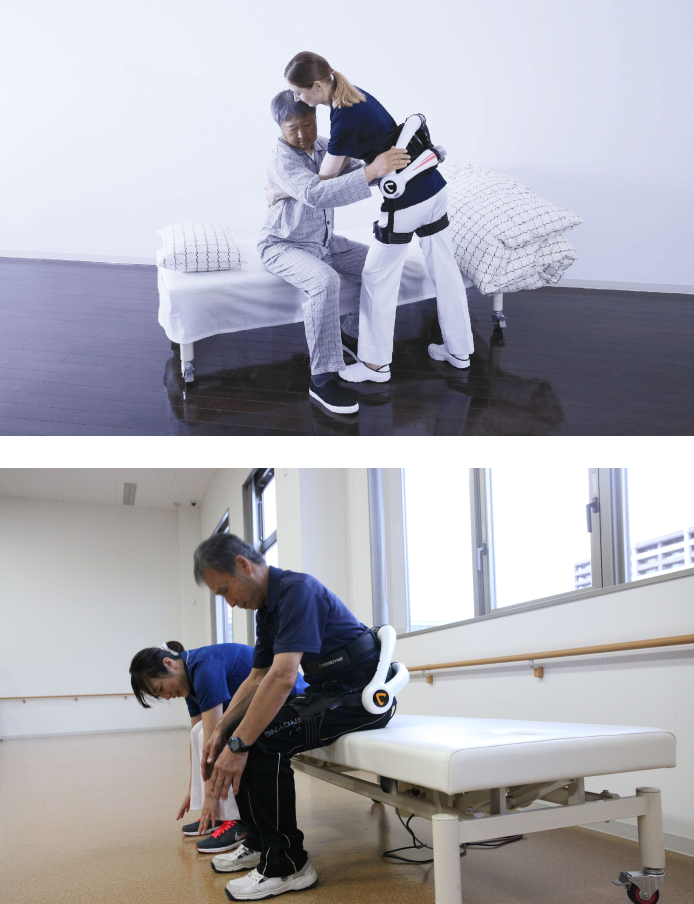 We Have Your Back
Learn how this lightweight and flexible device can help.