【News】Cleaning Robot CL02 Wiper Cleaning Type was adopted by Kanagawa Prefecture's program to support the implementation of installation of robots
CYBERDYNE Inc. (Tsukuba, Ibaraki, Japan, President & CEO: Yoshiyuki Sankai, referred to as the "Company") announced today that Kanagawa Prefecture adopted its Cleaning Robot CL02 Wiper Cleaning Type for its program to subsidize the installation of robots. The program is hosted by Sagami Robotics Industry Special Zone, one of Kanagawa Prefecture's initiatives to spread life-supporting robots to solve various problems in society.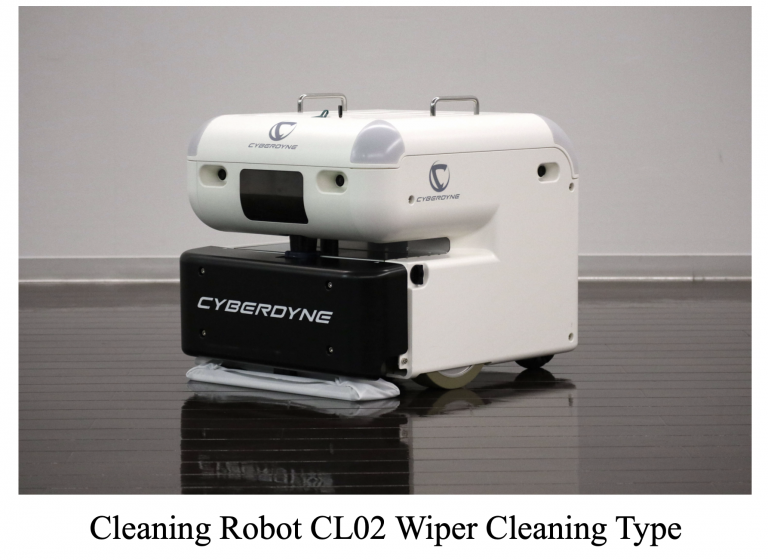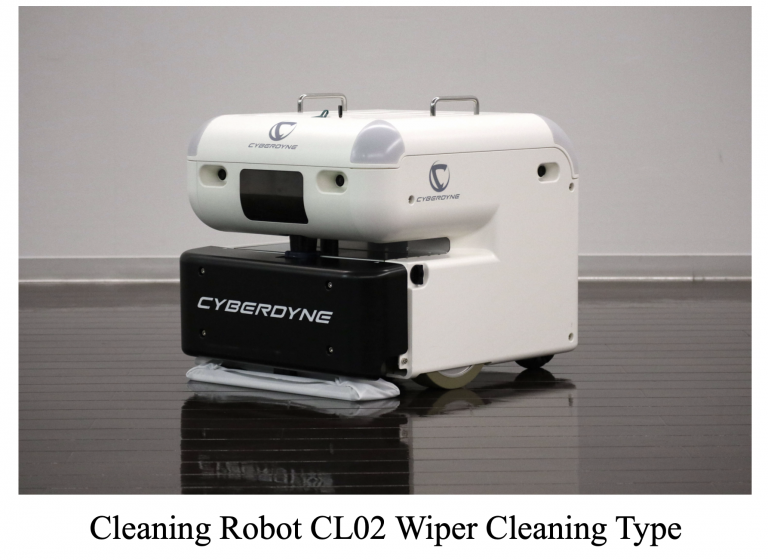 ◆Background
Kanagawa prefecture works to spread life-supporting robots to solve various problems in society, such as a decline in the birthrate and a super-aging society. As one of its endeavors to achieve this goal, Kanagawa prefecture hosted the "Robot Implementation Project for New Coronavirus Infectious Disease Countermeasures for the Fiscal Year 2021". As the Company announced in September 2021, CYBERDYNE's proposal was adopted for this project. CL02 was implemented at Shonan Kanagawa General Hospital on a trial basis. Based on the feedback from the hospital, the Company developed the CL02 Wiper Cleaning Type as a new product. The Company succeeded in commercializing the product with the support of the Sagami Robotics Industry Special Zone.
◆Features of CL02 Wiper Cleaning Type
In addition to cleaning with its vacuum, the new product can conduct wiper cleaning with a wet towel to wipe the floors. CL02 can perform wiper cleaning with minimal noise, and it can also wipe off small dust that cannot be removed by vacuum cleaning. The same robot can also conduct vacuum cleaning by removing the wiper unit and attaching the specially designed brush. The user can use vacuum cleaning on the carpets and wiper cleaning on hard floors. When on wiper cleaning mode, CL02 can clean up to 10,000 square meters in a single charge and 3,000 square meters when on vacuum cleaning mode.
◆Outline of the supporting scheme
Documentation that describes the function, installation procedure, and result of a trial in Shonan Kamakura General Hospital of CL02 was published on the website of Kanagawa Prefecture. Furthermore, those implementing robotics technologies under this scheme can apply for a subsidy to Kanagawa Prefecture. The subsidy will cover 1/3 of the cost* of the robot.
* The subsidy is limited to a maximum of 1 million Japanese Yen for each applicant and up to ten robotic products registered as a supported product of Sagami Robotics Industry Special Zone.
Reference:
■Guideline on Subsidy Program to Support the Implementation of Robotics Technology (Available in Japanese)
https://www.pref.kanagawa.jp/docs/sr4/robot-donyu-hojo.html
■Steps on implementing the Cleaning Robot (Available in Japanese)
https://www.pref.kanagawa.jp/documents/71550/tejunsho-seisou.pdf
CL02 was adopted by Kanagawa prefecture for their Robot Implementation Project (September 7, 2021)
https://www.cyberdyne.jp/wp_uploads/2021/09/20210907_pr_eng.pdf